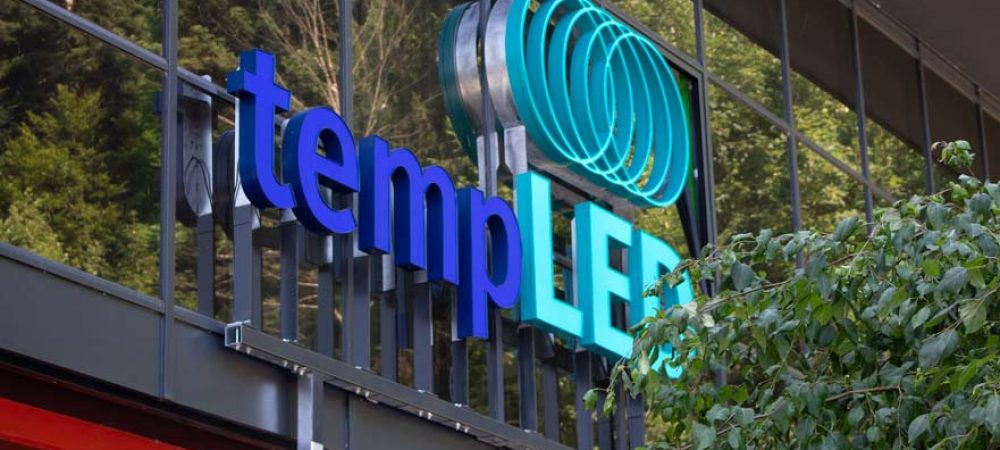 July 2021. We are taking account of our strong dynamic growth and expand our presence with two new locations each in Germany and Austria. This will enable us to meet the growing customer demand for durable and innovative LED industrial lighting even more efficiently.
Large production facility in Austria
Due to the great demand on the market as well as the further increasing quality requirements of the customers, we open a large production site in Itter, Austria. On two floors, not only the line lighting as well as clean room lighting will be produced here, but also the development processes will be advanced. With the newly acquired engineering and design offices, customers can look forward to new innovative product solutions in the future – of course, tailored to the individual needs of the customer.
Two new sales offices, another one in planning
In addition to production, sales will also be extended even further: With two newly commissioned sales offices in Hamburg and Vienna, another office is also planned in the industrial Ruhr area, which is characterized by high demand. "This will enable us to respond specifically to inquiries and major projects so that we can be even closer to our customers," says Managing Director Anton M. Huber. "Proximity to customers and customer service are of paramount importance at tempLED and these corporate values must continue to be taken into account," he further states.
However, the headquarters will still remain in Kiefersfelden, Bavaria. And there is an innovation here as well: In order to be able to react even faster to customer inquiries, tempLED is moving into a new, larger warehouse including a workshop. This ensures on the one hand higher availability of luminaires to be delivered quickly and on the other hand faster reactions to customers' conversion requests.
With the many expansions, tempLED will be able to serve an even larger market in the industrial environment in the future.
Production facility Itter, Österreich
Production facility Itter, Österreich
Sales office Hamburg, Deutschland
Sales office Hamburg, Deutschland
Sales office Wien, Österreich
Warehouse Kiefersfelden, Deutschland