Huge halls, great heights and high temperatures. That was the challenge at our customer Vallourec in the Ruhr area, which we were able to master optimally with the RayBeam Hi V2 HT.
Customer since 2019
Industrial lighting for high temperatures
ambient temperature of 70°C, a high degree of contamination in the rolling mill and the tube mill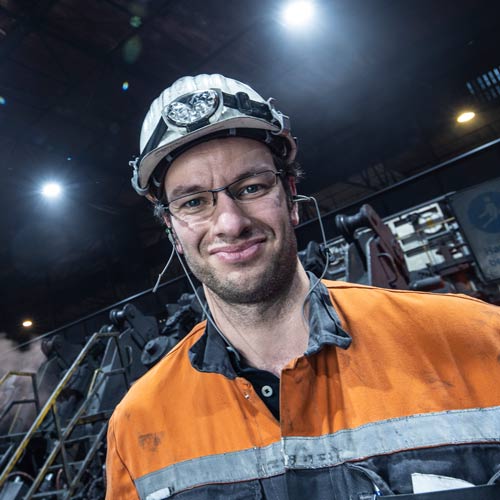 "Seamless hot-rolled steel tubes for various applications in industry - we need optimum working conditions for the production of these premium tubes. The use of high-quality luminaires that can withstand not only the high temperatures but also the dirt generated during production is therefore essential. In tempLED we have found a competent partner who has advised and accompanied us from the very first second."
Master electrician / maintenance
We equipped Vallourec's rolling mill with ourLED high-temperature light of the RayBeam Hi V2 HT series, which not only defies the high temperatures in production, but also a high degree of contamination. Whether it's spraying sparks or kicking up dust, our RayBeam Hi V2 HT is a master of its class. However, the LED high-temperature light is not only suitable for use at high temperatures: It is also an ace at conquering high altitudes with a light output of up to 150 lm/w. In addition, the LED industrial light impresses with a service life of 100,000 hours.