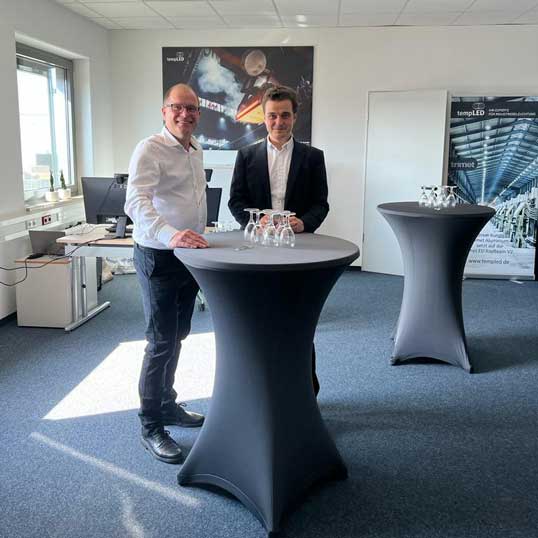 And another location opening of the tempLED…
… – many may think. In fact, we have experienced such strong growth in the last 2 years that we are already almost late in the game with our sales office in the west of Germany. Our sales colleague Andreas Mettner was all the more pleased when he was finally able to officially and traditionally inaugurate his office in Duisburg harbour this week with a drink and curry sausage. Around 50 customers, neighbours and interested parties accepted his invitation.
During the two days of the opening ceremony, not only the premises were visited, but above all the exhibits of LED luminaires, which are suitable for a wide range of applications. The colleagues on site answered all open questions about light and lighting. Individual conditions such as extreme heat, dizzying heights or special illumination of workplaces are a "home game" for tempLED and the solutions are flexible, specialised and optimally adapted for the customer.
With the sales office West, we as an LED manufacturer are directly on site for our customers from the steel industry and find a solution for every individual challenge. We are already looking forward to the many upcoming projects and would like to thank everyone who attended the inauguration!