Our new production hall for LED strip lighting systems
Our new production hall in Oppurg is about to be opened.
Now only the final touches need to be made!
What exactly do we plan to do with this hall? We will tell you soon 😁

Stay informed especially via our LinkedIn channel. So follow our LinkedIn channel so you don't miss any news!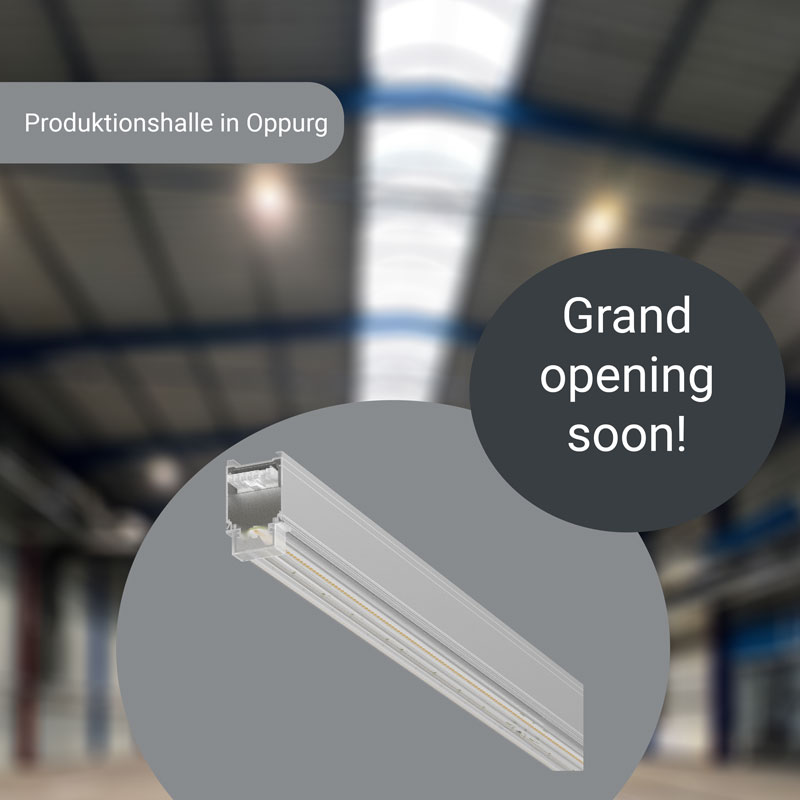 tempLED as developer and manufacturer
"The strong growth of the last years makes us as founders very happy. We are already looking forward to announce the big news coming in the next weeks to the customers, partners and interested parties and to celebrate our next step towards the Green Future together." – Anton Huber & Anton M. Huber, Founder & CEO