August 2021. Huge industrial halls with dirty aisles in which high temperatures prevail and the swirling dust settles in the corners. No speciality for people working in the steel industry. Our new LED high-temperature light, the RayWay HT, brings light to every corner.
Disoriented? Not with this LED light
The new LED high-temperature light tempLED RayWay HT is primarily useful in aisles, above doors and gates, along driveways and tunnels. The tempLED RayWay HT is used wherever daylight and industrial light is difficult to find, but people need to find their way.
A real Hercules in its class
The robust tempLED RayWay HT is specially designed for use in the steel industry: Thanks to the die-cast aluminum heat sink with chimney effect, it can easily withstand ambient temperatures of up to +70 degrees Celsius. The glass bulb surrounding the powerful LED light field is 7 mm thick and meets the IK 08 standard. Thanks to the high IP 67 protection rating, it is a reliable and long-term lighting partner even in extremely dirty environments.
The optimal companion for those who do not want to stray from the path.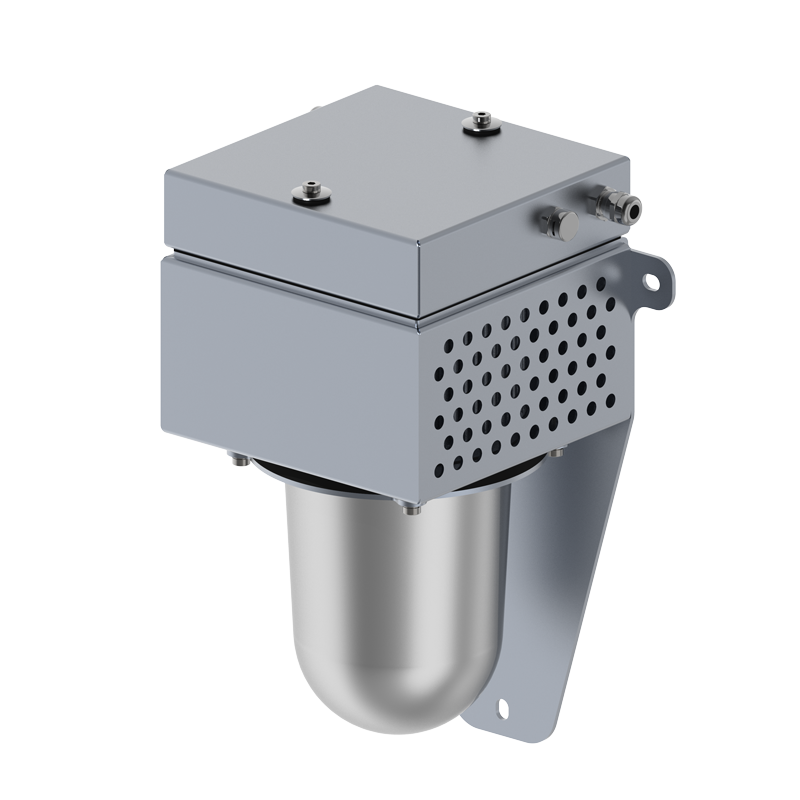 For even more 100% steel: